Eui Jong Chung – Bae, Kim & Lee LLC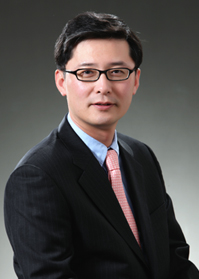 Eui Jong (EJ) CHUNG is a partner of Bae, Kim & Lee LLC (BKL) and head of Finance Practice Group. His practice focuses on finance (including acquisition finance and project finance), capital market, financial institution restructuring and M&A, equity fund, and corporate restructuring and insolvency procedure.
Since starting his career as a lawyer with BKL in 1991, he has worked as a finance and capital market lawyer. He has advised major domestic financial institutions and companies on restructuring and M&A, various financial regulation, financing through domestic and foreign issuance of securities, including initial public offerings of many domestic and foreign companies on the Korea Exchange, acquisition finance accompanying major M&A deals and projects, and project finance. In addition, he has a lot of experience in cross-border financial transactions: He has advised major global financial institutions and private equity funds on investment in Korea and issues related to regulation.
He was an advisor to the Korean government in the Korea-EU free trade agreement, a member (in the field of foreign and international financial policy) of the economic policy committee of the Ministry of Strategy and Finance, a member of the Mediation Committee for Creditor Banks and a member of the Financial Disputes Mediation Committee of the Financial Supervisory Service. He now is a contributing editor to BFL published by Center for Financial Law, Seoul National University.