Koh, Tat Seng – MayAir Group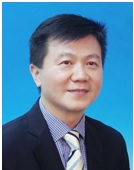 Tat Seng Koh is currently the Executive Director/Group CFO of MayAir Group plc and was instrumental in the successful listing of MayAir on AIM, London Stock Exchange in 2015. He was formerly the CFO of PureCircle Ltd and was with that company when it was admitted to AIM in 2007. Prior to joining PureCircle Limited, he has accumulated over 13 years' experience in investment banking and corporate finance and was involved in various corporate exercises including IPO's, debt and equity fund raisings, merger & acquisitions and reverse take-overs.
He was Head of Corporate Finance at Avenue Securities SdnBhd (a member of ECM Libra Avenue Group) and Associate Director of Corporate Finance of CIMB Investment Bank Berhad, the leading investment bank in Malaysia. He obtained his bachelor's degree in Accounting from the University of Malaya in 1990 and immediately started his career with Coopers & Lybrand (now PricewaterhouseCoopers).