Mackenzie, Alan – Argento Capital Markets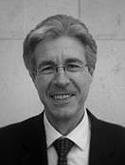 Alan is an alumnus of the London School of Economics. He has worked in the City for over 30 years, 15 of those being with the firm he founded. He initially worked as an investment analyst with various well-known brokers in London including Grieveson, Grant (became part of Dresdner) and Laing and Cruickshank (absorbed into Credit Lyonnais).
In 1994, Alan established his own regulated advisory business, ARM Corporate Finance, which he led, as Chairman and Chief Executive, for over 15 years. ARM quickly became a Full List Sponsor and member of PLUS Markets (then called OFEX), on which market it had some remarkable early success (BioFocus PLC, where ARM was a co-founder went from nothing to £80m market capitalisation after flotation on AIM; Motion Media PLC had an initial market capitalisation of £7m eventually going on to the Full List at a valuation of circa £180m and Next Fifteen Communications Group plc which started with a value of £10m was taken on to the Full List reaching £100m).
In the year 2000, ARM Corporate Finance became a nominated adviser (it was also a member of the London Stock Exchange) and grew its AIM client base to number over 20 before being sold by Alan in 2007 to an AIM quoted stockbroker which was then acquired by Religare Enterprises Limited, a $1 billion market capitalisation Indian financial services group with global aspirations. He was appointed to head most of the London based activities of the investment banking operations.