Masakazu Kumagai – Mori Hamada & Matsumoto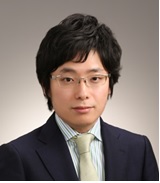 Masakazu Kumagai specialises in capital markets (in particular, equity public offerings and PIPEs and other private placement deals) as well as M&A and private equity fund matters. Leveraging on his broad range of expertise, he has extensive experience in handling matters involving TSE-listed foreing issuers, such as the first-completed inversion by a TSE-listed US company (Acucela Inc.) redomiciling into Japan.
He is a graduate of the University of Tokyo (LLB, 2004) and the University of Chicago Law School (LLM, 2011). He worked at the Ministry of Economy Trade and Industry (from 2007 to 2009), where he played a policy-making role primarily in the areas of M&A and corporate governance. He also worked at Shearman & Sterling in New York (from 2011 to 2012).